Thinking about travelling to Sri Lanka? Here are 6 reasons I love Sri Lanka that will convince you to stop thinking and start booking!
I'll happily admit that up until a few weeks ago I didn't really have any interest in visiting or travelling around Sri Lanka.
Sure a few of my surf buddies had raved about the waves out there, but other that that it hadn't really appealed.
But following my 10 day whirlwind tour of Sri Lanka (I've been back a few times since then now too!) has now firmly gained a place amongst my favourite travel destinations in Asia and I was stoked with all the good times I had out there.
So what makes Sri Lanka so special and why should you pencil it into your travel plans?
Well here are 6 reasons I love Sri Lanka…and why you should book a flight out there right now!
The Food
I'm pretty sure that the food in Sri Lanka was my highlight of travelling there – it was just incredible! From dhal to coconut roti and hoppers it's a feast not only for the taste buds but the eyes too…especially when it's all beautifully served up on a lilly pad!
Although Sri Lanka lacks the street food culture of much of Asia there are heaps of awesome little restaurants and buffets style places to eat where you can sample a huge array of local cuisine. And if you're veggie like me you'll be spoilt for choice.
Be prepared for a serious food baby throughout!
The People
Every local Sri Lankan I met during my trip was full of warmth, generosity and smiles – it reminded me a lot of The Philippines in that respect.
The country is full of interesting characters and they'll form a huge part of your adventure there.
Our driver for example was a total legend – stoked to chat about the history and culture of his country and he genuinely wanted us to have a great time there! He even grabbed us a round of coconuts for when we returned from a wander around some temples in the midday heat.
Legend!
The Beaches
Ok admittedly my beach time on my first visit to Sri Lanka was limited but I was instantly at home! Palm trees meet white sands and clear, warm waters.
From the first time you set foot on the beach you know you're in an island paradise.
And the sunsets?!
Geez the sunsets on the beach are postcard perfection!
I can't wait to get back and explore more of the coastline – from stilt fisherman to world class surfing waves…the beach will certainly be the focus of my next trip!
If it's the reason you're heading there get in amongst the waves and learn to surf in Sri Lanka!
The Vibe
I'm the first to admit that travelling in South East Asia can be a pretty big bombardment on the senses and a little chaotic…it can be very full on, especially if you haven't travelled to that part of the world before.
Sri Lanka on the other hand felt really laid back and certainly wasn't the vibe I was expecting…totally in a good way!
It seems to be a country very much on island time and even Colombo wasn't the crazy city I had envisioned – whether you love beaches, cities, culture or relaxing Sri Lanka has a great balance for all styles of travel.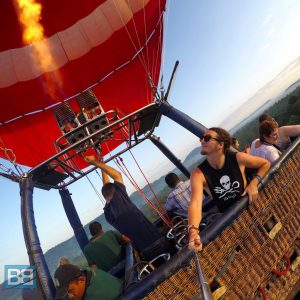 There's So Much To Do!
I was caught off guard by how much is going on in Sri Lanka and you'll have no worries packing your trip full of epic activities.
Hot air ballooning at sunrise, tuk tuk safaris, climbing Sigiriya the mountain fortress, surfing, temples, tea plantations, whale watching, more temples and elephant safaris are just some of the amazing things to experience in Sri Lanka.
I managed to pack a lot into my short trip there but there is still so much to see and do…I can't wait to spend longer exploring and tick even more off my to do list!
Check out my Top 10 Things To Do In Sri Lanka Post here!
The Wildlife
And talking about elephants…Sri Lanka was packed full of wildlife!
I don't think I've ever travelled anywhere with so so many wildlife interactions on a day to day basis!
Whether you're watching monkeys swing through the trees as you stroll around some temples, dolphins playing in the bow way of your boat trip or even some casual wild elephants drinking out of the lake at your hotel it seems Sri Lanka is home to creatures of all shapes and sizes…so keep your eyes peeled and your camera ready!
The bottom line is I'm stoked on Sri Lanka and even though I've only scraped the surface travelling there it's a country that is high on my hit list to revisit and explore more of!
So if you're currently debating whether to visit or not stop thinking and start booking – and also check out my post on the top things to do in Sri Lanka and my top 10 places to visit in Sri Lanka to help you out too!
…and I'm sure my video round up will help seal the deal too!
Have you visited Sri Lanka?
What were your favourite parts?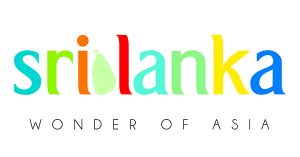 PLEASE NOTE; My trip to Sri Lanka was in partnership with The Sri Lanka Tourism Promotion Bureau, but all opinions are honest and my own.
[inlinkz_linkup id=626078 mode=1]