Hey there and welcome to BackpackerBanter.com – stoked to e-meet you!
Cheers for stopping by to checking out my blogging antics – I'm doing my best to bring you heaps of advice, inspiration and chaos from my around the world adventures!
So Who Am I?!
My names Chris and I'm a surfer, a photographer, traveller and ocean lover originally from Devon in the UK – although these days I'm usually found somewhere much more warm and tropical!
Where Have I Been?
I've been on the road since 2009, when I spent a year in Australia living in a van.
Since then I've been bouncing all over the globe exploring some of the amazing places and experiences it has to offer, as well as meeting some incredible people along the way.
You'll find everything on this site from island hopping in The Galapagos, hiking the Inca Trail and working as a surf instructor through to scuba diving in Thailand, road tripping the East Coast of Australia and going on safari in South Africa.
What Do I Write About?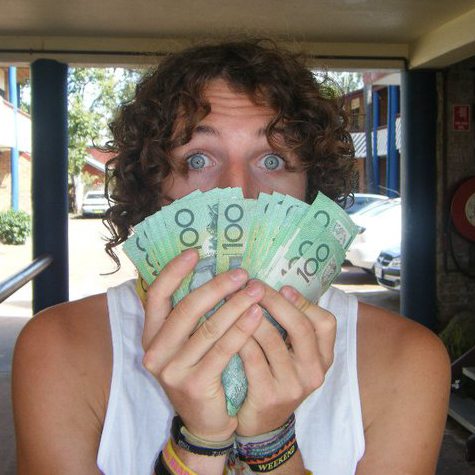 To be honest pretty much anything travel related! Whether it's 10 photos to prove that Siargao is an island paradise or my mini guide to travelling Australia you'll find a mix of reviews, advice and stories from my time on the road.
I've been keeping tabs on all the stats for my travels too and each month you'll find a handy summary of where I've been, how far I've travelled, my key stops and a breakdown of the costs per country – so it's easy to catch up!
Check out my travel budget section for a complete rundown – including my popular yearly summary which breaks down my spending for the entire year!
…the main goal of the site is to inspire you to go check out more of the world yourself and give you the information needed to make it easier – from budgets and kit lists to things to do and places to stay!
FAQs
I get lots of emails about my lifestyle and adventures and do my best to reply to them all – but here are some answers to the most popular questions;
How Do You Afford To Travel? I actually juggle a few different ways of making more on the road. Through the blog I sell advertising space and also work with companies as a brand ambassador, I use my photography degree to shoot promotional shots on the road and also stop off to surf coach from time to time. I also run online travel agencies RTWBackpackers.com and StokedSurfAdventures.com too. For more info on work and travel check out this post.
What Camera(s) Do You Use? Most of the shots on the site are in fact taken using my [easyazon_link identifier="B00NQ15NOI" locale="UK" tag="backpbante-21″]iPhone[/easyazon_link]! I do however also shoot a lot with my [easyazon_link identifier="B00O1XRT9W" locale="UK" tag="backpbante-21″]GoPro Hero 4 Silver[/easyazon_link] and [easyazon_link identifier="B002LSI1MI" locale="UK" tag="backpbante-21″]I do also carry around a Canon 7D + lenses[/easyazon_link], although I don't shoot with that much anymore.
What Is Your Favourite Country? Hmmmm this is always a tough one! At the moment I'm torn between Australia, The Philippines and New Zealand – they're all awesome to travel!
Where Is Your Favourite Place? Byron Bay in Australia has long been my favourite place on the planet. This little hippy surf town is full of good waves, good vibes and good people!
Where Do You Live? I actually don't really live anywhere anymore! I still have stuff stored at my parents place in the UK and also a heap of stuff at my little brothers house in Australia…in fact I have stuff strewn all over the globe!
Which Travel Insurance Do You Use? I've recently switched over to World Nomads Travel Insurance as they allow you to start cover whilst you're outside your country of residence and cover heaps of activities. It's easily extendable too which is handy!
Is It Safe Travelling Alone? I'm now travelling with my girlfriend Charlotte – who also writes on the site – but before that I travelled solo a lot. It's not as scary as you might think and it's super easy to meet new travel buddies wherever you are in the world. Check out this post for some of the most common myths of solo travel.