Sri Lanka is an incredible country to travel around – there are just so many things to see and do! But here are 10 experience you have to add to your bucket list…
Travelling around Sri Lanka was a bit of a surprise to me – I'm the first to admit it wasn't really top of my to do list travel wise as I didn't know much about things to do in Sri Lanka, but I've been wrong before and I was certainly wrong to overlook Sri Lanka – it's INCREDIBLE!
There are so many awesome things to do in Sri Lanka!
I've spent a large amount of time travelling around South East Asia over the last few years and Sri Lanka has quickly boosted it way up my recommended list!
I've already chatted about why I think you should travel to Sri Lanka – but what should you do once you're there?!
Well here are 10 epic things to do in Sri Lanka that you should add to your Sri Lanka bucket list!
My Top 10 Things To Do In Sri Lanka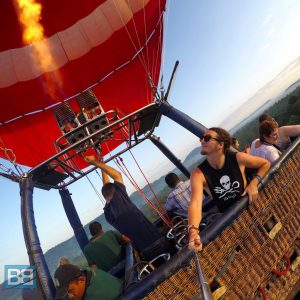 Hot Air Ballooning
I'm terrified of heights, but hot air ballooning has been on my travel bucket list for a long time – facing your fears and all that!
So when I got the chance to go hot air ballooning in Sri Lanka I was pretty stoked. It was well worth the 4am wakeup call too so we could enjoy the sunrise from the air – the views were absolutely stunning!
And as for the height thing? Well I was pretty shaky to begin with but the golden rays of morning bursting through the mountains and across the Sri Lankan countryside soon distracted me!
Elephant Safari
I'd like to point out from the word go that I DO NOT mean riding elephants.
Don't do that. Ever.
It sucks for the elephant and you shouldn't encourage it.
What I do recommend though is heading out on an elephant safari to meet some wild elephants chilling, doing their own thing…just as nature intended!
You might not even need to bother with the safari thought because Sri Lanka has the worlds highest concentration of wild Asian elephants, we saw a few en route to destinations having breakfast just off the main road!
…but just incase you don't strike lucky or you simply want to see heaps more the Udawalawa National Park is an awesome place to spend the day spotting elephants and loads of other native wildlife and is commonly voted among one of the top things to do in Sri Lanka.
Eat!
Be prepared to have a serious food baby throughout your Sri Lanka trip because the food there is so damn delicious!
As a vegetarian there was more than enough choice and the local buffet style restaurants are the perfect way to sample lots of local dishes.
My personal favourite was Pol Sambol, a mixture of grated coconut, chili, red onion and paprika – a refreshingly spicy side dish, I loved it so much I've been making it at home since I got back! Nom nom nom!
Beach Time
Sri Lanka is an island and in true island style it has some pretty amazing beaches! It's not hard to grab your own slice of empty white sand, with palm trees lining the shore and warm water to swim in.
I'm pretty spoilt for beaches after my last few year on the road but Sri Lanka definitely holds it's ground in terms of epic beach destinations so make sure you have plenty of sun cream packed and have scheduled in some solid beach time – there are so many awesome things to do in Sri Lanka, but sometimes it's all about not doing things too!
And lets face it you're on holiday so chill out, slow down, grab a cocktail and watch some of the epic sunsets from the coast.
Temples
If you're not already templed out from your adventures through Asia Sri Lanka has some pretty awesome temples and lots of rich history.
Spots like Kandy and Polonnaruwa are awesome to check out but if you can fit it into your plans the Dambulla temple was pretty epic. It's built into a cave and is packed full of Buddha statues (seriously there are hundreds of them!) and the entire roof is covered with intricate portraits of Buddha.
Even if you're not religious in anyway it's pretty cool to see.
Tuk Tuk Safari
Tuk tuks are one of my favourite modes of transport and if you haven't been to Asia yet you're in for a treat – they're heaps of fun!
If you're stopping off in Columbo for a few days then make sure you jump on the Tuk Tuk Safari – a great way to explore the city and get into the pace of Sri Lankan life. Their tuk tuks are convertible too, so get the roof down, stand up and snap some awesome pics as you whizz around the capital!
Certainly one of the more unique things to do in Sri Lanka!
Surfing
Well there's no surprise that any destination I'm stoked on has some waves somewhere!
Sri Lanka has some world class waves and plenty of surf camps too, so whether you're confident in the water or want to learn to surf in Sri Lanka you should get amongst it. There are plenty of spots to choose from. If you're heading that way for some waves there are plenty of surf camps in Sri Lanka to choose from!
Unfortunately I haven't managed to check out the famed spot of Arugam Bay yet – but I'm assured by my surf buddies that it's epic!
…I'm sure I'll be paddling out there soon!
Put The Kettle On
Believe it or not I'm actually British which means a good cup of tea is something I'll never turn down!
Sri Lanka is home to some world famous tea plantations so make sure you check them out, the tea fields are awesome to take pictures of (check out Ceylon Tea Plantation) and of course have some pretty awesome tea gardens to enjoy a brew in.
…you can even give tea picking a go!
Whale & Dolphin Watching
Without a doubt this was the highlight of my time travelling in Sri Lanka. Combine a catamaran, crystal clear waters, sunshine and a whole heap of whales and dolphins and you have the recipe for a pretty epic day out!
We had pods of dolphins playing alongside the boat just feet away from us and a pod of pilot waves hung out with us for a bit too!
Mirissa is the most famous spot to jump on one of these tours and is best from Oct-March but Passikudah between April and September is the best place to head.
If you score it at the right time of year you might even be lucky enough to spot Blue Whales…the largest animal on the entire planet – how incredible would that be?!
Although there are a variety of boats to choose from cheaper isn't always best and the main tourist boats looked pretty packed out! If you have a bit more in your travel budget or want to treat yourself check out Sail Lanka Charters.
Personally if you love the ocean and marine life this should be stop of your things to do in Sri Lanka!
Hiking
Pack some good footwear for Sri Lanka (or in my case just flip flops!) as there are some pretty amazing hikes to be done.
My personal favourite though was the ascent to the top of Sigiriya – the mountain fortress. Again this involved tackling my fear of heights (seriously some of the pathways and steps were freaking terrifying!) but it was worth the views from the top and I'm glad I sucked it up!
If you can time it for sunset you wont be disappointed – the perfect way to finish the day.
So When Are You Going?!
So now you've obviously decided to head to Sri Lanka the only thing to do is start saving and planning! Of course there are WAY more things to do than just my Top 10, but hopefully it'll give you a taste of what Sri Lanka has to offer and help you start putting together your itinerary – and my list of the best places to visit in Sri Lanka will also help you out too!
And if you want to tick off heaps of these activities check out this epic Sri Lanka tour with One Life Adventures!
…and if you're not convinced then check out my video roundup of my trip there too!
Anything you'd add to the list of things to do in Sri Lanka?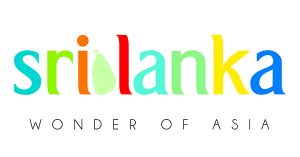 PLEASE NOTE; My trip to Sri Lanka was in partnership with The Sri Lanka Tourism Promotion Bureau, but all opinions are honest and my own.
[inlinkz_linkup id=626078 mode=1]