After 5 months living and travelling in Australia I'm now heading out on the road again – but where are my final travel plans of 2015 taking me?
I've spent the last 5 months based in Byron Bay on the East Coast of Australia, kicking back, surfing and working on a few different projects.
And although I love this place heaps I'm sure you're probably a bit bored of seeing endless updates of my surfing antics and mini day trips!
Sure I've taking some spontaneous trips to Fiji, The Philippines and San Francisco but it's time to leave Australia and get back on the road properly again.
If you've subscribed to the newsletter you'll already know what my next set of plans are (sign up if you want the inside scoop on my future plans!) but for the rest of you it's time to divulge where I'm heading next…actually you should all read it as there have been some last minute changes!
Yup as you read this I'll already be sat on a plane heading back to Thailand!
Again you say?! Well…yes!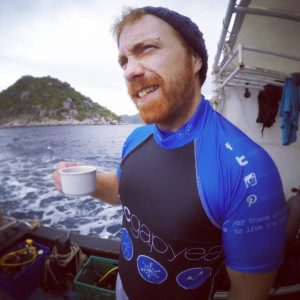 Thailand is a country that I'm always stoked to explore but the main reason I'm heading back is to head to the TBEX Travel Blog Conference in Bangkok.
If you've been following the blog for a while you might remember that the last one I went to was in Dublin a few years back.
So what is TBEX?
Well basically it's a big networking and conference event for travel bloggers from all over the world – the perfect opportunity to put some faces to people I've chatted with heaps online but never met and also to catch up with bloggers who I haven't seen for a while.
Most notably Stephen of A Backpackers Tale who is a total legend – I haven't seen him since we travelled Indonesia together so I'm stoked to see his bearded ginger face again!
After a few days of being immersed in the business of blogging and staying with the awesome guys at Lub D Hostels I'll be gagging to get out of the city and hit the road properly – and I'm stoked to know that I'll be reunited with the beautiful Erin and her buddy Mandy at this point, when we team up with Stephen for the next destination…
I haven't been back to Cambodia for a few years now so I'm really excited to see some more of this amazing country.
Erin, Stephen and Mandy have yet to visit there so it'll be cool to show them around and we've teamed up with the guys from Mad Monkey Hostels to hit up the likes of Siem Reap, Kampot, Phnom Pehn and of course get some island vibes on the go on Koh Rong – one of my favourite stops in Cambodia!
We're there for just under a month, exploring temples, jungles, beaches and cityscapes so there is plenty of travel inspiration coming your way – I'm also going to be keeping track of all my costs to add Cambodia to my "How Much To Budget For A Month In…" series which I know a lot of you will be keen to read!
And then…well then the plan goes a bit AWOL!
To Be Confirmed
The original plan was for us all to head into Vietnam – a country that has somehow evaded me, despite all the time I've spent in South East Asia!
I'm keen to explore what it has to offer considering all the amazing things I've heard about it and cruising around Halong Bay has been on my travel bucket list forever!
But as with most of my plans there has been some last minute spanners in the works!
Basically I suddenly realised that late in November is the Yi Peng Lantern Festival up in Chang Mai, something I narrowly missed on my last trip to Asia and an event I really want to photograph and witness.
Sooooooo it looks as though the Vietnam plan is now on the back burner for a bit (again!) and we may well head back into Thailand to go check it out, before dropping down to the Thai Islands for a much needed dose of saltwater after all this inland travel!
…nothing is 100% yet though so watch this space!
A Filipino Xmas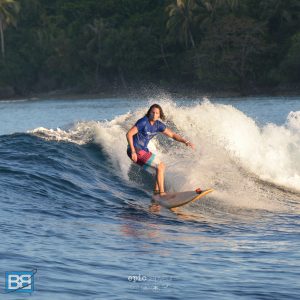 What is going to happen though is I shall be spending xmas and new year in The Philippines!
Yup I know Ive been back there heaps since first going there last year (3 times in fact!) but I've totally fallen in love with the place! Although Stephen will be parting ways with us for a mini Euro trip – the most important part is where we're heading for the seasonal festivities.
I will have just spent nearly 2 months on the road and I'll be in dire need of some waves so I've teamed up with the guys from Cebu Pacific to help get me back in the water –  I'll be flying from Bangkok back to one of my favourite surfing destinations!
What could be better than to spend xmas and new year surrounded by amazing surf breaks? I have a feeling that Filipinos are going to have the festive spirit in full force so hopefully it will be the perfect end to 2015!
Are You Heading To Asia?
So failing any huge changes those are my plans for the rest of 2015 and I'm pretty stoked to be travelling around South East Asia again, even if it is covering a bit of old ground for me.
If you're heading to Asia during this period let me know – if we cross paths I'm always keen to grab a beer with my readers!
Roll on the Asian adventures!