Thinking about travelling to South East Asia soon? Well here's 10 reasons that The Philippines should be on your travel bucket list!
Choosing to travel to the Philippines is an epic decision. I fell in love with this place when I first landed there in late 2014 – and in the 6 months after that I came back twice more to explore even more of what it has to offer.
I've repeatedly mentioned that I'm annoyed I didn't venture to The Philippines sooner too – it's a much overlooked destination in comparison to it's fellow South East Asia cousins like Thailand and Indonesia.
So what makes it such a great place to travel and why should you load up your backpack and head there asap?!
Well I've put together 10 reasons that you should add it to your bucket list and start planning…
[Tweet ""I'm annoyed I didn't venture to The Philippines sooner""]
10 Epic Reasons Why You Should Travel To The Philippines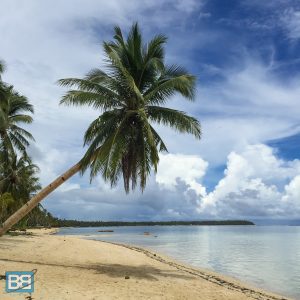 Islands, Islands And More Islands
If you love island hopping (and who doesn't?!) The Philippines will leave you spoilt for choice! There's over 7,000 islands to chose from (7,107 if you want to be exact) so its not hard to find your down slice of tropical paradise, grab a hammock and kick back on island time whilst your worries drift away amongst the sound of waves lapping on the shore.
Total. Bliss.
And if you need help decided where to go here are the best places to visit in the Philippines as recommended by some amazing travel bloggers!
The Philippines Has Something For Everyone
And with that abundance of islands comes a variety of locations, activities and styles to suit every type of traveller. Whether you fancy some flashpacking luxury complete with an infinity pool, want a simple beach hut nestled amongst the palm trees, a thriving city metropolis, explore nature or an uninhabited island – you'll find it in The Philippines.
Top spots I recommend to check out include Palawan (2015 island of the year!), Boracay, El Nido, Coron, Bohol and Siargao. There are some great Philippines tours to get your trip started and show you around some of the highlights…making it even easier to explore this amazing country!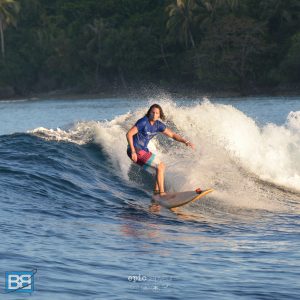 The Philippines Has Epic Surfing
Probably the number one thing I look for in a travel destination is the abundance of waves and The Philippines is home to some world class surf breaks!
My top tip is to head to the island of Siargao in the south of the country where barrelling breaks like Cloud 9 are set against a back drop of tropical beauty straight out of a surf movie.
So if you're already a competent surf or want to learn to surf there's plenty of spots to choose from and surf camps like Kermit Siargao offer a range of packages for all levels of surfer
[Tweet ""a back drop of tropical beauty straight out of a surf movie" #itsmorefuninthephilippines"]
..And World Class Scuba Diving
As a keen scuba diver and freediver The Philippines also left me spoilt for choice under the waves too! Whether its swimming alongside whale sharks in Oslob or diving amongst the World War 2 shipwrecks that litter the sea floor around Coron there's some epic diving to be had.
Friendly Locals
One of my favourite things about this country though are the locals – it's one of the friendliest places I've ever visited.
I felt safe, invited and welcomed by everyone I met – from Jeepney drivers to the guy who owns the corner shop, everyone had a beaming smile on their face!
[Tweet ""it's one of the friendliest places I've ever visited" #itsmorefuninthephilippines"]
Everyone Speaks English!
It might sound a bit "un-backpacker" but the fact pretty much everyone speaks English is a huge bonus when travelling in The Philippines! Unlike most of it's neighbouring countries you can be in the middle of nowhere and still easily ask for directions, advice and read the menu.
For many first time travellers this will immediately flag The Philippines up as a great place to start in South East Asia and a welcome change of pace from the language barrier in many other destinations.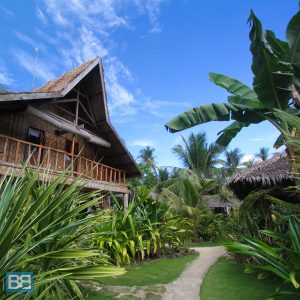 The Philippines Is Cheap!
The on the ground costs, like the rest of South East Asia, are definitely on the lower end of the travel budget.
Ok I admit if you bounce around a lot of different spots the internal flights can pump up the costs but if you're kicking back and exploring a couple of places in depth you'll love how budget friendly The Philippines can be!
Take drinking for example – it's around £1 for a full bottle of local rum! On Kermit Resort on Siargao it's cheaper to order a double (or a triple!) than it is a single…since the booze is cheaper to import than the mixer!
Epic!
[Tweet ""you'll love how budget friendly The Philippines can be!""]
Good Eating
If you're a foodie then it won't disappoint either – with some of the best seafood on the planet!
Local dishes like Adobo (a Filipino staple), Lechon (whole roasted pig) and Kare-Kare (an oxtail stew with crushed roasted rice and peanuts sauce) are amongst the local delicacies you can get stuck into
…and if you fancy something a bit more adventurous try Balut – a boiled egg containing a 17 day old duck embryo.
Not for those with a weak stomach!
And of course with a growing international community it isn't hard to grab some Western food too if you ever get peckish for a burger, pizza or curry!
Surprisingly Easy (And Cheap) To Get To
One of the reasons I put off visiting The Philippines for so long was the fact it looked quite out of the way. In hindsight this was a pretty stupid reason as it's actually pretty easy – and more importantly cheap – to get to The Philippines.
You can grab a flight for as little as £75 one way from Bangkok with Cebu Pacific or fly internationally with Philippines Airlines from all over the world so it's easy to fit in as a single destination or as part of your trip around the rest of Asia.
One routing I would suggest would be Bangkok – Manila – Bali which is how I finished off 2014 and it was an epic mixture of Asian fun!
[Tweet ""it's actually pretty easy – and more importantly cheap – to get to The Philippines""]
Sunshine, Heaps of Sunshine!
The Philippines is also packed full of sunshine and warmth too – with an average year round temperature of over 26 degrees! Lets face it that's the reason most of us travel!
Just make sure you're aware of the dry and wet seasons when planning where to explore though as it's difficult to combine both the East and West into a single trip without experiencing some bad weather.
On the plus side though this give you the perfect excuse to come back to The Philippines more than once!
And there you have it – 10 epic reasons why you should start planning a trip to The Philippines! Hopefully you'll enjoy it as much as I have, although I have no doubt you will!
Have you visited The Philippines?
Any more reasons you'd add to the list of why people should travel there?