Although I'm primarily a backpacking surfer I've found myself doing a lot of scuba diving in the last year or so. Perhaps it's a way to keep close to the ocean whilst travelling in places without surf, but whatever the reason it's been a large focus of my time in Asia especially – and I'm currently kicking back on the west coast of Thailand for a month of live a boards in partnership with the guys at Khao Lak Scuba Adventures.
Like all my travels I've decided to make a specific bucket list for my diving – since completing my PADI in Australia back in 2009 I've ticked off some pretty epic dive experiences, but there's still plenty to do…so it's time to but pen to paper (or finger to iPad in this case!) and write it all down.
So here's my scuba diving bucket list…
Complete The Following Certifications;
1) Open Water – DONE! I completed this in Australia back in 2009
2) Advanced Open Water – DONE! Again this was completed back in 2009
3) Rescue diver – DONE! I noshed this out on Phi Phi Island in Thailand during 2012
4) Divemaster – I started but bailed out….it's still on my to do list though!
Gain The Following Specialities;
1) Wreck Diver
2) Side mount
3) Nitrox
Dive the following places;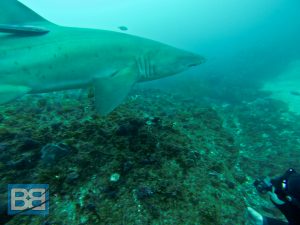 1) Great Barrier Reef, Australia – DONE! I've dived the great barrier reef a few times now
2) Ningaloo Reef, Australia – I've snorkelled here, but not dived yet.
3) Julian Rocks in Byron Bay, Australia – DONE! It was an epic dive full of grey nurse sharks!
4) Koh Tao, Thailand – DONE! I hit up Koh Tao in 2010 with DJL Diving and have spent some serious time there now.
5) Koh Phi Phi, Thailand – DONE! I completed my Rescue Diver and worked on a dive boat here in 2012
6) The Similan Islands, Thailand – DONE! I spent some time working alongside Khao Lak Scuba Adventures there in 2013
7) The Red Sea, Egypt
8) Rainbow Warrior, New Zealand
9) The Galapagos Islands, Ecuador – I've snorkelled here but still haven't got around to diving
10) The Philippines – DONE! I enjoyed some fun diving over in El Nido in Palawan
11) Sipadan, Borneo
12) Mozambique
13) The Blue Hole, Belize
14) Manta Point, Bali
15) The Liberty Wreck, Bali – DONE! It was epic too!
16) Gili T, Indonesia – DONE! I enjoyed some diving with Big Bubble there in 2013
17) Fiji – DONE! I spent time diving on Kuata Island in some marine conservation projects and meeting the local shark population!
18) The Perhentian Islands, Malaysia – snorkelled, but due to a sinus infection I could't dive
19) Silfra in Iceland – DONE!  It was amazing diving between the tectonic plates of North America and Europe
20) Komodo National Park – DONE! My Komodo scuba dive trip with Blue Marlin was easily one of my best days of diving ever!
Other;
1) Dive with whale sharks – DONE! I was stoked to dive with whale sharks in Koh Tao back in 2012
2) Dive with manta rays – DONE! After snorkelling with them in a few location I finally scuba dived with them in the Similand Islands in Thailand…and on Barefoot Island in Fiji too!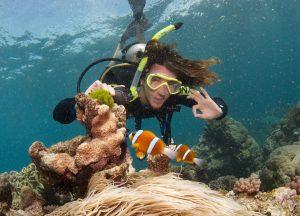 3) Swim with a shoal of great barracuda – DONE! I managed to find a huge school in the Similan Islands, Thailand
4) Be engulfed in a sardine ball
5) Find nemo – DONE! I found them on my open water on the barrier reef
6) Board short diving – DONE! Thailand is full of warm water diving year round!
7) Ice dive
8) Work as a divemaster
9) Shark cage diving – DONE! I was stoked to meet some Great Whites whilst in South Africa!
10) Dive with hammerheads in the Galapagos
11) Dive with whales
12) Learn to free dive – DONE! I completed my SSI Level 1 Freediver on Koh Tao with Big Blue Diving in 2013
13) Do a dive live aboard – DONE! I jumped aboard the Manta Queen 3 in Thailand with Khao Lak Scuba Adventures in 2012
14) Clock up 100 dives – DONE! I ticked this one off in November 2013
15) Naked dive! DONE! As is tradition I did my 100th dive naked!haha!
16) The 5m club (divings equivalent to the mile high!)
17) Night dive – DONE! My first night dive was on the great barrier reef
18) Photograph turtles – DONE! Love those crazy creatures!
19) Learn at least 20 marine life hand signals – DONE! I'm getting pretty good at them now!
20) Get my air consumption up to 60mins – DONE! It's taken some time but I can easily manage an hour now
21) Try underwater videography – DONE! Check out my YouTube Channel for some of my underwater adventures!
22) Work on a dive boat – DONE! I worked with Barracuda Scuba on Phi Phi back in 2012
23) Dive all 7 continents
24) Dive in at least 20 countries
As you can see I've done quite a bit already, but there's still plenty more to get cracking on! Every dive I make and every diver I speak to helps add to the list and I'm sure diving will stay a solid part of my travel plans – especially now I've learnt to freedive too,I stats becoming an obsession!
If you head doff on a backpacking adventure I highly recommend giving scuba diving a try – and feel free to drop me an email becuase I've met some great contacts on the road and can try and hook you up with some discounts!
Anything I should add to the list?