Intrigued at how much to budget for 1 year of travel? Well here's my full breakdown of my stats and budget. Covering 10 countries for under £10k!
2015 was another amazing year of backpacker travel for me, covering heaps of beautiful countries and doing some amazing things.
One of the most common questions I get asked is how much to budget for 1 year of travel.
Now the year is all wrapped up I've sat down and crunched the numbers to bring you my yearly roundup – including how far I travelled, how many flights I took and most importantly of all how much I spent.
December Quick Roundup
Before I get started on how much to budget for 1 year of travel here's a quick run down of my December stats…
Vietnam – £220.08 over 8 days = £27.51 per day
Thailand – £167.68 over 8 days = £20.96 per day
The Philippines – £303.35 over 15 days = £20.22 per day
TOTAL SPENT; £691.11 over 31 days = £22.29 per day
Flights – Hanoi – Phuket (Tiger Air), Bangkok – Cebu (Cebu Pacfic), Cebu – Siargao (Cebu Pacific)
Air Travel – 5972.29kms
Overland Travel – 1126.84kms
TOTAL DISTANCE TRAVELLED – 7,099.13kms
How Much To Budget For 1 Year Of Travel
2015 Summary, Stats and Expenses
Ok – now that December is out of the way let's get cracking on how 12 months in the life of a backpacker looks and how much to budget for 1 year of travel…
Countries Visited; 10
The Philippines (3 trips!) – Palawan, El Nido, Coron, Manila, Bohol, Siargao, Cebu
Singapore
Australia – Byron Bay, Brisbane, Yamba, Sydney, Melbourne, The Great Ocean Road, Airlie Beach, The Whitsunday Islands
New Zealand – Auckland, Raglan, Waitomo, Rotorua, Taupo,
Fiji – Nadi, The Yasawa Islands (Barefoot Manta and Barefoot Kuata)
USA – San Francisco, Napa, Santa Cruz
Thailand – Bangkok, Phuket, Phi Phi Island
Cambodia – Siem Reap, Phnom Pehn, Koh Rong, Kampot, Kep
Vietnam – Ho Chi Min, Mui Ne, Dalat, Hoi An, Hanoi, Halong Bay
Total Air Distance; 80,699.25 (vs 336,629.52km in 2014)
Total Overland Distance;  10,470.12 (vs 15,332.27km in 2014)
Total Distance Travelled;  91,169.37kms (vs 351,961.79km in 2013) 
[Tweet """Total Distance Travelled in 2015; 91,169.37kms""]
Flights 
The amount of flights you take will certainly have a huge impact on how much to budget for 1 year of travel – and my year was certainly filled with time in the air!
Individual legs; 32
Flight Tickets; 16
Airlines – Philippines Airlines, Cebu Pacific, Jetstar Australia, Jetstar Asia, Vietnam Airlines, Air Asia, Air Fiji, Virgin Australia, Emirates (you can check out all my airline reviews in this post)
Cheapest Ticket; Da Lat – Hanoi £25.50 (Jetstar Asia)
Most Expensive Ticket; Sydney – San Francisco £532.49 (Delta)
Full disclosure – my May Fiji trip was part of a collaboration with Awesome Adventures Fiji, my June trip to Airlie Beach was part of collaboration with Numinous Backpacks, my July Philippines trip was part of a collaboration with Tourism Philippines and my Dec Philippines trip was part of a collaboration with Cebu Pacific and included free airfare.
Total Flights Costs; £2,060.95 
(vs £2,921.99 in 2014)
Average Cost Per Flight – £64.40 per flight leg or £128.80 per ticket
Transport Taken; tuk tuk, taxi, dive boat, long tail boat, night ferry, day ferry, overnight bus, mini bus, train, sailing boat, raft, surfboard, helicopter, speed boat, jeepney, surf outrigger, paraglider, 4×4
Least Expensive Country – The Philippines at £16.53 per day on my Jan trip there
Most Expensive Country – Australia at £29.67 per day on my Feb visit (it dropped to £16.69 during my main stay there)
Least Expensive Place – Da Lat, Vietnam. Solid accommodation, great value day trips and heaps of local places to eat and drink.
Most Expensive Place – San Francisco! Despite not having to pay for accommodation there (I was staying with Erin) I averaged £22.24 per day!
[Tweet ""My Least Expensive Country For 2015 – The Philippines at £16.53 per day"]
Most Expensive Month – May – £725.30 (Australia and Fiji)
Least Expensive Month – June – £486.03 (Australia and The Philippines)
Biggest Travel Splurge – It has to be my random trip to San Francisco to see a girl I'd only known for a few weeks! Still it was totally worth it as we're still together!
It did set me back nearly £1000 all in though for 3 weeks!
Biggest Unforeseen Expense – as far as on the ground costs go I didn't really have anything too crazy pop up. My Vietnamese visa wasn't budgeted for though and neither was the tailor made suit I got made there, which probably totals around £150 all in! When figuring out how much to budget for 1 year of travel make sure you leave yourself some extra cash to cover your unforeseen expenses!
[Tweet ""My Most Expensive Country For 2015 – Australia at £29.67 per day""]
Overall Highlight – It has to be kicking back in Byron Bay with my family, it was amazing for me and my brother to show them he town we talk about so much and they were just as stoked on it as we were! In fact travelling around Australia with them was probably the best part of the year!
(You can check out my other highlights from 2015 in this post!)
Overall Lowlight – If I'm going to be honest the worst part of the year was becoming single again. That was a pretty crap month, however it all worked out for the best so I cant complain about it too much!
Now the bit you're most intrigued about…MONEY!
How Much To Budget For 1 Year Of Travel – The Quick Breakdown
TOTAL FLIGHT COSTS – £2,060.95 
(vs £2,921.99 in 2014)
TOTAL ON THE GROUND COSTS;  £7,482.4
(vs £6,027.65 in 2014)
AVERAGE DAILY SPEND; £20.49
(vs £16.51 in 2014)
**TOTAL YEARLY COST INC FLIGHTS; £9,543.35**
This makes my overall average daily cost £26.14
This is v £8949.64 or £24.51 per day in 2014
[Tweet """Total yearly travel costs inc flights for 2015; £9,543.35 …that's a daily average of £26.14!""]
Ok so I spent more than I did in 2014 (read the full breakdown here), however I did spend the majority of 2015 based in Australia, which isn't the cheapest place to be living and exploring  and a stay here will certainly affect how much to budget for a 1 year of travel.
And just to be totally upfront my week in Fiji and one of my trips to The Philippines were free as they were part of a collaboration with the tourism boards there. My parents also paid for most of our 3 week road trip around Australia in March/April too which was epic of them!
Comparing my flight prices I either need to get a bit more clued up on cheaper tickets or airfares are rising since I flew WAY less than last year but spent nearly the same…so that's my goal for 2016 – spend less on plane tickets!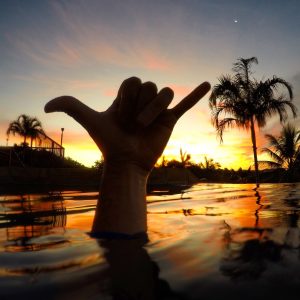 I did however nearly keep to my 2015 goal of keeping my overall flight costs under £2000 – and to be honest if I hadn't randomly flown to San Francisco this would've been no worries!
Having an overall monthly on the ground spend at £623.53 is amazing too, especially given the time spent in Oz and NZ as well as all the cool stuff I've been up and I must admit my level of accommodation in South East Asia has been slightly more pricey and comfortable that some previous trips there!
But still I'm pretty stoked with that.
Even though my daily average crept up to £20.49 (from £16.51 in 2014) I'm still sticking with my main travel goal of under £25 a day and I'm nearly managing that with flights included too which is epic!
Good times all round!
[Tweet ""an overall monthly on the ground spend for 2015 of £623.53 is amazing too""]
Please keep in mind thought that due to my photography and travel blogging I do receive a good handful of discounts and freebies on the road, so if you're covering the same amount of ground the £1,000 a month target is still a good estimate for how much to budget. 
Some people will smash this, some will easily get under it and it will vary drastically from country to country. 
Budgeting is always a personal thing and it's always best to overcompensate for costs!
My 2016 Money Goals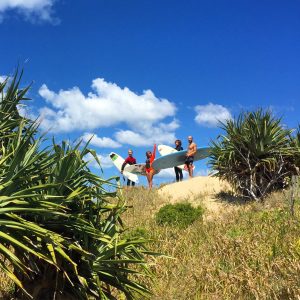 With the plans I have in the works for 2016 it looks as though I'll once again be slowing the pace down, this year even more so than the last…lets face it last year ended up spiralling a bit out of control towards the end! If you really want to cut down on how much to budget for 1 year of travel then travelling slow is certainly one of my top tips!
The idea is to head back to Australia for a bit and sit tight, so it wont be super cheap, but 2015 showed me that a single base down under can really help budgetting.
With that in mind I reckon I can easily keep my overall flights under £1,500 and my daily spend under the £25 a day again.
…but who knows what will happen!
Bring on 2016 – fingers crossed its filled with sunshine, surf and good company!
Intrigued at how I travel the world for under £10,000 a year?