2014 was another epic travel year on the road for me, so here's my roundup of the year – including how much I travelled and of course how much it all cost me.
2014 was a pretty chaotic year of travels for me – you only have to check out my 12 months of travel in 12 pictures to see how much bouncing around I did! I covered 4 continents, 10 countries and even returned home to the UK for a brief period!
Despite the ups and downs it was a solid year on the road and I enjoyed the majority of it! And although we're starting a fresh year now and I'm stoked for all the plans I have for 2015 it's time to parcel up 2014 and do a full roundup of all the stats, flights, and most importunity costs from the whole year.
Before I get started here's a brief overview of December to bring everything up to date;
December Quick Roundup
Philippines – £77.92 over 5 days = £15.58 per day
Indonesia – £717.67  over 26 days = £27.60 per day (including my surf trip to Java @ £250)
TOTAL SPENT; £795.59 over 31 days = £25.66 per day
Flights – CEB-DPS (Philippine Airlines), Java – Bali  (Garuda)
Air Travel – 3772.70km
Overland Travel – 343.75km
TOTAL DISTANCE TRAVELLED – 4116.45km
2014 Summary, Stats and Expenses
Ok – now that December is out of the way let's get cracking on how 12 months in the life of a backpacker look…
Countries Visited; Switzerland, Ecuador, Peru, UK, Portugal, Iceland, Germany, South Africa, Thailand, The Philippines, Indonesia
Main Spots
Switzerland; Zurich, Einsieldeln, Flims
Ecuador; Montanita, Isla De Plata
Peru; Mancora, Lobitos, Lima
UK; Devon, London
Portugal; Lagos, Sagres
Iceland; Reykjavik
Germany; Munster
South Africa; Kruger National Park, J'Burg, Cape Town, Plettenberg Bay, Jefferys Bay
Thailand; Bangkok, Koh Tao, Khao Lak, The Similan Islands
The Philippines; Cebu, Siargao
Indonesia; Bali, Kuta, Ubud, Gili T, Java, Nusa Lembongan
Total Air Distance;   336,629.52km (vs 59,790.31km in 2013)
Total Overland Distance; 15,332.27km (vs 15,450.03km in 2013)
Total Distance Travelled; 351,961.79km (vs 75,240.34km in 2013) 
Ok so my overland distance is staying about the same but I obviously flew WAAAAAAY more! However given the countries I covered that's to be expected!
Flights (individual legs); 17
Flight Tickets; 10
Airlines – Iberia, Emirates, Easyjet, South Africa Airlines, Mago Airlines, Cebu Pacific, Philippine Airlines, Garuda (you can check out all my airline reviews in this post)
Cheapest Ticket; Cebu – Siargao – £35 return!
Most Expensive Tickets; Zurich – Guayaquil//Lima – London (Iberia) – £816.30
Total Flights Costs; £2,921.99
Average Cost Per Flight – £171.88 per flight leg or  £292.19 per ticket
Transport Taken; tuk tuk, taxi, dive boat, long tail boat, night ferry, day ferry, overnight bus, mini bus, train, sailing boat, raft, surfboard, helicopter, speed boat, jeepney, surf outrigger, paraglider, 4×4
Least Expensive Countries – Ecuador was always going to be cheap as I had all my accommodation covered, but I was also surprised at how cheap South Africa and The Philippines were too.
Least Expensive Place – Again Montanita tops the list, although Mancora in Peru was also pretty easy on the wallet.
Most Expensive Place – Without a doubt Rekyjavik in Iceland! It cost me £220.57 over 4 days (£55.14 per day!) AND that was on top of the free accommodation and tours I got working in collaboration with some travel companies out there!
Most Expensive Month – April (UK, Peru, Ecuador) £806.53 over 30 days = £26.88 per day
Least Expensive Month – March (Ecuador) £171.18 over 31 days = £5.52 per day
Biggest Travel Splurge – Probably my Kruger Safari at just under £250 or my Indonesia Island Hopping Surf Camp, which was £250 (discounted as I was doing some work for the suppliers)
Biggest Unforeseen Expense – this would have to be my flight to South Africa as it was totally unplanned and cost me £769.46…money well spent though!
Overall Highlight – This is a tough one to choose! I think the travel experience that stands out the most for me this year was my time in South Africa though – it really is an incredible country to explore and there's so much culture, things to do and friendly locals! The mixture of safari, diving with sharks and seals, paragliding, surfing all the way up to J'Bay and actually just Muizenberg in general packed it full of amazing memories!
On a personal note surfing with my buddies Gijs, Vago and Michael in Ecuador and travelling with my friends from home out in the Philippines was also something I was massively stoked on.
Overall Lowlight – the end of a 2 year relationship at the beginning of the year was a massive downer and threw the rest of my plans for the year into turmoil, but hey everything happens for a reason and it ultimately led to some incredible, spontaneous adventures! Silver linings and all that!
Now the bit you're most intrigued about…MONEY!
TOTAL FLIGHT COSTS – £2,921.99 (vs £3045.15 in 2013)
TOTAL ON THE GROUND COSTS; £6,027.65 (vs £8616.12 in 2013)
AVERAGE DAILY SPEND; £16.51
**TOTAL YEARLY COST INC FLIGHTS; £8,949.64**

This makes my overall average daily cost £24.51
Despite the huge amount of unforeseen air mileage I racked up this year I'm pretty stoked to see that my total spend in 2014 on flights was actually lower than last year – which was one of my main travel goals for the year. I didn't quite meet my target of getting it under £2500 but if I hadn't taken the opportunity to fly out to South Africa for a month I would've met this target no worries…but it was totally worth splurging out to tick it off my bucket list!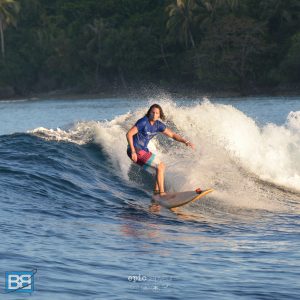 When it comes to spending I'm REALLY shocked out how little this year has cost me and I'm even more stoked that I managed to keep under £1,000 EVERY month without fail, which totally caught me off guard!
Keeping my average daily spend to around £16 was an epic achievement and the fact that INCLUDING flights my daily average beat my target of £35 has got me pretty stoked!
Please keep in mind thought that due to my photography and travel blogging I do receive a good handful of discounts and freebies on the road, so if you're covering the same amount of ground the £1,000 a month target is still a good estimate for how much to budget.
Some people will smash this, some will easily get under it and it will vary drastically from country to country. Budgeting is always a personal thing and it's always best to overcompensate for costs!
Overall I did manage to slow the pace down a bit, especially at the beginning of the year which has made it much more enjoyable to bounce around. Despite me having to randomly detour back to the UK a couple of times I've had much more fun on the road when I'm not cramming things into my day!
My plans for next are to take it even slower though!
My 2015 Money Goals
Given what I have planned for 2015 I easily expect to keep my flight cost under £2,000 (maybe even £1,500 if I'm lucky!) but with the list of countries I have planned (which include Australia and New Zealand) I do expect it to cost me significantly more overall and if I can stick to around £750-1000 per month I'll be stoked.
At the moment it also looks like I'll be tackling my New Zealand working holiday visa which will hopefully result in more income, although being based there for a large chunk of the year will also mean bigger outgoings too!
Bring on 2015, hopefully it'll be slightly less chaotic but for of equally good times and good waves!