Trying to figure out the best time to visit Australia? Here's everything you need to make the best decision for your trip!
Trying to figure out the best time to travel Australia isn't quite as easy as it first seems!
With such a huge country there are actually lots of different season, events and weather patterns to factor in – so it's not quite as simple as "the single best time to visit Australia is XXXX"
So to help you make sure you hit up Oz at the best time for you here's a rundown of the key factors you'll need to consider – from locations and events to costs and seasons…
When's The Best Time To Visit Australia?
Yes Australia Has A Winter!
Despite what many people think, shock horror Australia can get cold and certain parts DO have a winter time! Australia even has a ski season – with the country getting more average snowfall than the whole of Switzerland!
Spots like Melbourne can get pretty chilly during June to August (Oz has to opposite season to Europe) so dont go turning up expecting to wear just shorts and t-shirts during those months!
Queensland Wet Season (& Cyclones!)
Along with Australian winter time you'll also need to be aware of the wet season in Queensland – which runs from November to April. Expect high temperatures, high humidity and regular downpours. Don't let it put you off though as the waterfalls are spectacular and rain wont last for more than a few hours.
This Nov to Apr period is also the official Australian cyclone season in far North Queensland (although this occasionally hit South Queensland too) – so keep an eye on the weather and make sure you have solid travel insurance just in case you have to change plans or tours get cancelled.
Australian Summer Time
Ok enough about rain and cyclones – when's Australian summer time? Well for the vast majority of Australia summer is December to February.
For the vast majority of the country temperatures can easily hit the mid thirties (even higher in spots like Melbourne where it can soar to the 40s!), with sunny skies and dry days.
Key Events
It's also worth checking to see if your Aussie travel plans coincide (or are being planned around!) key events across the country – as certain destinations get booked out in advance and accommodation prices rise a lot during them.
Here are some of the key events you should cross check when planning the best time to visit Australia;
Xmas and NYE – these dates book out well in advance, especially in Sydney, usually with min stays
Bluesfest – a big festival the hugely limits accommodation in Byron Bay (usually on Easter weekend)
Splendour In the Grass – another big, Byron based festival. Usually the last weekend of July
Whale migration – an awesome time of year for the East Coast from June to November
Sydney Mardi Gras – running mid Feb to early March each year
Australian Open – tennis fans will be descending on Melbourne from mid Jan to early Feb each year
Grand Prix – the Australian leg of the Grand Prix happens in Melbourne, usually mid March
Australia Day -huge parties all over Australia on 26th Jan , especially in spots like Sydney and Melbourne
Melbourne Cup – most of Victoria (and a lot of Oz!) will take the day off for this horse race in November
Schoolies – spots like the Gold Coast and Byron Bay become chaos for this annual school leaver event in late Nov to early Dec
Australia term times and public holidays
It's also worth pointing out that as with a lot of destinations around the world, school term times and other public holiday can massively affect the pricing and availability on accommodation and tours, so it's something to keep in mind.
Check out these links for more info;
The Best Time To Travel East Coast Australia
This is the one I get asked about the most and can also be one of the most difficult to answer! As the route covers over 2,400km and a whole range of areas across Victoria, New South Wales and Queensland it can be a difficult one to figure out!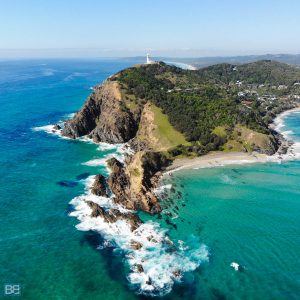 On one hadn't you want epic weather for spots like Byron Bay, but this then also put you in Queensland for wet season – which isn't ideal for places like Fraser Island or the Barrier Reef!
And then of course a lot of people want to factor in xmas and new year in Sydney into their plans as well!
Personally there's not absolutely perfect time to tackle the East Coast as there will always be some compromise, but my recommendation would be the shoulder seasons of October to November and February to April
You avoid the peak season prices and crowds but still get pretty epic weather all along the coast.
If Sydney is the focus point for your trip you can then head down from Cairns if you start around November or up to Cairns if you start your trip in Sydney over those dates.
Just be aware that if you do anchor your trip around Sydney you'll need to plan pretty far in advance as most hostels across the city book out and have premium rates. A lot also have minimum stays over that period too – usually around 7 days.
Best Time To Visit Western Australia
If you want to get the best out of Western Australia then I'd say head over between November and March for the dry/summer season. However if you're heading to the more northern parts, or doing a road trip up into the Northern Territory at the end (like I did when I campervanned Perth to Darwin) just be aware it's going to be entering their wet season.
Best Time To Visit The Northern Territory
If you're hitting up the Red Centre (for Uluru) or Northern Territory (for spots like Darwin) on the whole the dry season is going to be the best time to visit.
This run from May to October
Spring and Autumn are also good shouts if you want to explore some of the National Parks (like Litchfield and Kakadu) when the waterfalls are at their best, but road closures and flooding can be a bit of an issue.
High Season, Low Season or Shoulder Season?
It might sound a bit of a stupid questions but should you travel in high/summer season, low/winter season or shoulder season?
Well each have their pros and cons;
High Pros – great weather, lots of travellers to meet, Australia at its finest!
High Cons – higher prices, limited availability, need to plan tours in advance, sunburn!
Low Pros – better deals, more availability/flexibility on travel plans
Low Cons – unpredictable weather, not as many people to meet, possibility of cancelled tours (cyclones etc)
Shoulder Pros – better prices than high season, more availability, not as hot
Shoulder Cons – can still be hit and miss on weather
So When Is The Best Time To Visit Australia?
Well as I started off this post with saying – there isn't a definitive, overall best time to travel Australia – so it really comes down to each person weighing up where they want to go and what their priorities are.
If you're on a working holiday visa or longer trip to Australia things become a lot easier as you can hit up each spot at the ideal time, or lengthen out your East Coast trip so you get the summer time down in Victoria and New South Wales and dry season up in Queensland.
Overall though my personal preference is the shoulder season for each spot.
The combination of moderate temperatures (seriously the height of Aussie summer is scorching and not actually as pleasant as you'd think it would be!), better availability on tours/accommodation and therefore better pricing means you can make the most of everything without blowing your budget.
As with all travelling – it all comes down to planning and preparation – so I hope this guide helped clear a few things up for your own adventures!
Whens your best time to travel Australia?
What did you decide?