Travelling to Bali soon? Want to stay for more than 30 days? Here's my mini guide to Bali Visa on Arrival and how to sort your Bali Visa Extension
Looking to sort out your Bali Visa on arrival or wanting to plan your Bali Visa extension and get up to 60 days in paradise?
Well Bali is actually part of Indonesia – so in actual fact you're going to be sorting and Indonesian visa on arrival and extending your Indonesian visa!
But if you've got to this post I'm going to assume that you're heading to Bai and will be doing all your visa stuff in the lovely Island of the Gods!
So here's my mini guide to sorting your Bali visa on Arrival and your Bali visa extension…
March 2022 Update: Make sure you also check out this post for some additional information on the relaunch of the Visa on Arrival, post COVID.
The Mini Guide To Bali Visa On Arrival And Bali Visa Extension
How To Extend Your Visa In Bali (A Quick Overview)
Get the paid visa on arrival at the airport (NOT THE FREE ONE)
Find a good Bali visa agent – I use Bali Visas
Pay your extension fees (around $52USD)
Head to the immigration office for photo and fingerprints when your agent books you in
Enjoy up to 60 days exploring Bali and Indonesia!
Keep reading for the full breakdown on all the options and process!
Free Visa or Paid Visa?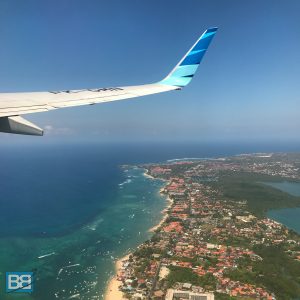 In the last few years Bali and Indonesia have changed their policy to include a free Indonesia visa on arrival for many nationalities (140 in fact!) which include the likes of the United Kingdom, Australia, United States, Canada and Ireland.
This free visa is for tourism purposes only and allows you to stay in Bali/Indonesia for up to 30 days.
That's great for everyone staying for that period of time (yaaaaay for saving money!) however this free visa is NOT EXTENDABLE. So if you love Indo heaps or the surf is pumping you'll have to do a visa run out to another country.
The other option which IS EXTENDABLE is the visa on arrival. This cost $35USD
This is open to less countries, however this does again include the UK, USA, Canada and Ireland.
Again your initial visa is valid for up to 30 days but this time you have the option to extend for an additional 30 days (so 60 days total).
So if you already want to stay in Bali or Indonesia longer than 30 days, or are thinking that you might the paid visa on arrival is the way to go.
At The Airport
On arrival at Balis Denpasar Airport you'll have two option when heading to immigration – for those opting for the free visa on arrival there counters on the right hand side of the hall are where you need to head.
A word of warning – the lines here can be super hectic, especially at peak times of the day and you could find yourself in line for well over an hour, so be patient and make sure you have both your passport and boarding pass to hand.
For those who want the option for a Bali visa extension or simply wanting to skip the long line you can head for the small counter in the middle of the hall (which often looks un manned but there's always someone tucked away in there!) where you can buy your visa on arrival.
On my last trip to Bali, they were only accepting cash payment for the VOA, but ATMs are available before immigration if you need them. Paying in $USD is the easiest option though.
Once you've got your payment receipt you can head to the set of lines on the right hand side, separate from the main visa on arrival section.
Bali Visa Extension – What's The Deal?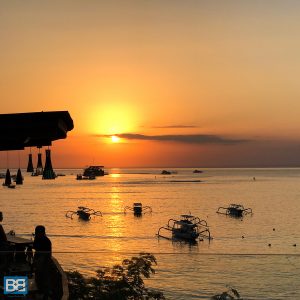 Ok so you're in Bali, having an epic time, have your paid, extendable visa on arrival and want to stay longer since there's so many things to do in Bali.
What's the deal with your Bali visa extension?
Well for eligible countries you can extend your visa to a maximum of 60 days and you have two options for doing so.
The first is to sort everything yourself – which includes 3 trips to the immigration office and filling out all your paperwork.
For those who want to spend more time enjoying Bali and less time messing around with long lines at immigration offices and negotiating the notorious Bali traffic the easiest (but slightly more costly option) is to use a Bali Visa Agent to get all your stuff sorted.
Personally it's the option I use and recommend as it takes out heaps of hassle!
Bali Visa Agents
So how do you pick a Bali visa agent?
It can be a tricky business as there's always a few scammers around and you're going to be handing over your passport – which is always a nerve racking experience in a foreign country!
A quick google search will pull up a whole heap of results – but personally I've used Bali Visas (you can Whats App them directly on +62 816-772-262 and say I sent you!) they've proven reliable, helpful and most importantly I've had absolutely no issues with leaving/re entering the country with their visa extensions!
Personally recommendations are always the best on these kind of things so if you guys have used anyone else (good or bad!) let me know in the comments!
Bali Visa Extension Cost
Admittedly yes, if you do your visa extension yourself it will work out cheaper – but when you factor in all the running around you need to do and 3 trips to the immigration office you'll probably come to the same conclusion I did…it's easier to pay someone else to sort it, especially when you consider the price.
Bali Visas have 3 options;
The first is their regular extension which takes 14 business days to sort and cost 750,000IDR (approx £43/$75AUD/$52USD) (it was previously 950,000 but they lowered the fee in Sept 2019)
The second is their VIP version which costs 1,250,000IDR – which works out approx £69/$125AUD/$87USD and then only takes 7-8 business days to sort.
The final option (basically for those who have forgotten or are in a huge rush!) is the VVIP VIP version which costs 1,500,000IDR (£83/$150AUD/$105USD) and is then done in just 2 working days.
Most people opt for the cheaper, slower option – which is no worries unless you're leaving to explore more of Indonesia and not returning to Bali.
So How Does The Bali Visa Extension Work?
With both options you can simply drop the guys a What's App message on +62 816-772-262, they'll ask a few questions about your nationality, arrival date and also for a picture of your current visa to double check everything is ok to extend.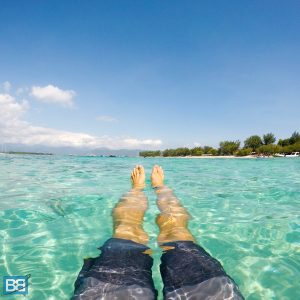 A driver will then head to your accommodation to collect your passport (this is an extra cost depending on your location).
Yes, I know that sounds terrifying but they do give you a receipt and I always make note to take a picture of them, my passport and their moped just incase – something I suggest you do as well.
Their team then get everything sorted for your extension and fill out all your forms and do all the boring stuff at the immigration office for you. Saving you two trips.
The only trip you still need to make to immigration is to get your photo and fingerprints taken. Bali Visas will ping you a message a day or so before telling you your appointment time – you just turn up, take a ticket and wait in line with your immigration agent.
Be aware sometimes this can still take a while. On some occasions I've been stuck there for upwards of 4 hours (admittedly with another visa extension company) and sometimes it takes less than 15 mins.
Basically don't plan anything big for that day just in case!
Once you've had your photo and fingerprints done you simply hand your forms back to the visa agent, say thanks and head back to the beach.
A few days later they'll message saying everything is sorted and then a driver will come meet you, return your passport and take payment.
Boom – you're now allowed to stay in Bali and Indonesia for up to 60 days total!
Yaaaaaay!
So Can I Travel Whilst My Passport and Visa Are Being Sorted?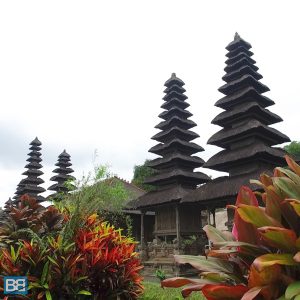 Usually travelling around Bali and indeed exploring the rest of Indonesia whilst your passport is with the immigration guys is no worries at all so no matter where you visit in Bali you can still bounce around whilst its being done.
I took a trip from Bali to Komodo National Park whilst my visa was being processed and could use my UK driving license for the internal flight.
You can request a note from your immigration agent to explain why you dont have your passport and I'd always suggest having a photocopy/photo of your passport incase anyone askas.
But I've never had any issues.
Enjoy Your Time In Bali And Indonesia!
So there you have it – extending your visa in Bali is actually a pretty easy and cheap process – so there's no excuse not to spend more time exploring this beautiful part of the world and extend your Bali itinerary!
Check out my Indonesia travel section for heaps more advice on travelling around Bali and Indonesia, tour reviews and even a full budget breakdown of the main costs in Bali.
Enjoy!
PLEASE NOTE: Visa requirement are constantly changing and all info was correct at the time of writing.
I'm not responsible for any issues with visa as a result of the advice on this site and it's your sole responsibility to double check the latest visa requirements for Indonesia and your passport.