Thinking of going backpacking in Australia? Here's 10 things I wish I'd known before tackling the East Coast of Australia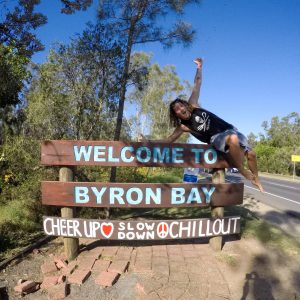 Backpacking in Australia and ultimately doing my working holiday visa in Australia is still one of the best decisions I've ever made.In fact it basically started my long term travels and got me where I am today.
And I get emails everyday from people looking to do the same (which is why I put together my Ultimate Guide To Working & Travelling In Australia!) but there are definitely some key things I wish I'd known before travelling in Oz.
Some are pretty obvious in hindsight, some have been learnt from personal experience, but all will help you land in Australia a bit more prepared for life down under…
10 Things I Wish I'd Known Before Backpacking In Australia
It DOES Get Cold
Despite what you might think, Australia does have a winter and yes it DOES get cold. Admittedly we're not talking about the whole of Oz here when it comes to wrapping up in jumpers and jeans, but if you find yourself in Melbourne, Adelaide or even Sydney in July/August time you might well be needing some extras layers and a heater!
It Also Gets REALLY Hot
On the flip side of that you can get super caught out with how freaking hot Australia can get. January in Melbourne and it's not uncommon to have the temperature hit low-mid 40 degrees.
You might be thinking "yaaaaaaay for the sun" but seriously that's melting style hot and you won't be leaving anywhere with A/C.
And with that in mind, also make sure you're slapping on the suncream regularly, even when it's overcast. Aussie sun is dangerous!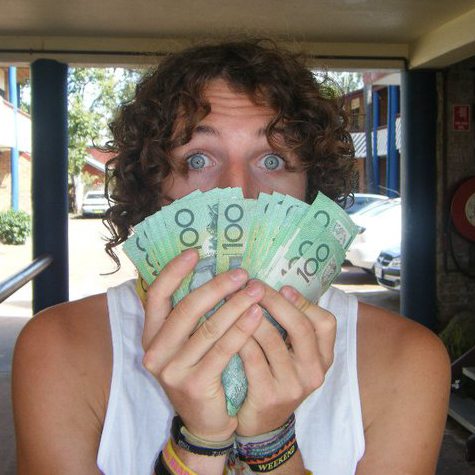 Backpacking In Australia Is Pretty Pricey
If you're busy bouncing around the globe, chances are that you'll be passing through South East Asia on the way to Australia, where life is cheap and you can happily coast by on $20 a day.
Well you're in for a big wake up call in Australia!
Gone are the days where the Aussie dollar had an awesome exchange rate (at one point it was $3AUD to £1GBP!) so you'll need to make sure you've got the travel funds to cover you.
I did a full breakdown of how much to budget for a month in Australia – and all in you're going to need about $109AUD/£68GBP a day if you're looking to do Sydney to Cairns in a month with all the major trips, tours and accommodation included – which EXCLUDES booze!
It's REALLY Big!
Australia is a HUGE country, so don't go underestimating the distances between places and the travel times. The amount of people that email me about doing Sydney > Cairns in a week is crazy.
The main East Coast route is over 2,400km – so realistically you're going to need a MINIMUM of 2 weeks to cover that and even then you'll be rushing it quite a bit.
So do your research, download my Ultimate Australia Guide, check out my 4 week Australia itinerary or my East Coast Australia mini guide and make sure you're prepared.
Or let me help you out with my East Coast Australia Planner!
It's Not Quite As Dangerous As You Think
Yes we all know Australia is home to a million deadly snakes and spiders and that the ocean is full of sharks and that babies get eaten by dingos or you might get mauled by a dropbear.
But seriously, Oz isn't as dangerous as you might think.
I've spent some serious time living and travelling all around Australia and I've seen 2 red back spiders, 4 snakes and 2 sharks (apart from the ones I've seen scuba diving!)
…and I'm still alive and unhurt.
In fact you're more likely to injure yourself whilst drunk or get hideous sunburn – so like all things in life, be aware and be sensible and you'll reduce the risk!
You'll Meet More Backpackers Than Locals
If I was to do a rough count, I'd say I probably know about 20-30 true Aussies.
Most of them I actually met travelling OUTSIDE Australia!
The backpacker bubble in Oz means that you'll probably end up meeting WAY more backpackers than locals in Oz – and most of those are going to be German!
Sure if you do some rural work out in the sticks you might meet some more Aussies, but don't expect to nab that Aussie husband or wife that easily!
Goon Hangovers SUCK
Goon is cheap Aussie boxed wine and it tastes pretty gross. But when 4 litres of the stuff is about a quarter of the price of a slab of beers, you'll soon learn to love it for the sake of your travel budget!
And it's one thing having to deal with drinking goon, but goon hangovers are the worst – so be prepared for some crazy dreams, days laying around in bed and stock yourself up with Berroca to help bring you back to life!
How Stunning The West Coast Is
Everyone goes on about the East Coast trail – it's the most popular part of Australia to backpack and yes it is totally worth it.
What many people overlook though is the West Coast of Australia.
Sure it's a bit more difficult and expensive to travel, but it's absolutely stunning and spots like Ningaloo, Exmouth and Monkey Mia are places you'll never forget visiting for all the right reasons.
So if you have the time and money make sure you go check it out
That There's SO Much To Do
One of the other reasons I highly recommend at least 4 weeks on the East Coast of Australia (along with the fact that it's a long way to travel) is the fact there are just so many things to see and do – and trying to pick the best places to visit in Australia is a difficult task!
From learning to surf in Byron Bay, climbing the Sydney Harbour Bridge, road tripping the Great Ocean Road, to doing a 4×4 tour around Fraser Island, sailing the Whitsunday Islands or snorkelling on the Great Barrier Reef – you can easily fill a month with incredible experiences.
And that's without bringing the rest off the country into the mix too!
How about shark cage diving in Port Lincoln? Maybe swimming with whale sharks in Exmouth? Or how about camping in the Red Centre and watching the sunrise over Uluru?
…That I'd Fall In Love With It
The biggest thing that I wish I'd known though, is how much of a lasting impression Australia would make on me and that no matter where in the world I'm travelling, a little piece of me is always longing to get back.
So if you have the chance to do a working holiday visa, or extend to do your second year, make sure you take advantage of all the time you can spend in Oz, it's a pretty magical place.
Have been backpacking in Australia?
Anything you wish you'd known before heading down under?
Share them in the comments!