I've spent a lot of time travelling and backpacking in South East Asia – but after my most recent adventure there what do I miss and what do I REALLY not?!
Having spent the last 5 months travelling around South East Asia soaking up the travel goodness of Thailand, Cambodia, Vietnam, The Philippines, Taiwan and Indonesia I've now bounced back out of one of my favourite parts of the world on the next adventure.
South East Asia has a big draw for me and leaving it is always bitter sweet. On one hand after 5 months I was pretty ready to leave, on the other hand I'm a bit sad to say goodbye to it for a while.
There are some parts of backpacking Asia that I totally love, but as with everything in the world there are some parts of travelling in Asia that I loathe and I'm glad not to be dealing with!
If you've already backpacked around this part of the world I'm sure this will strike a chord and for those heading that way soon hopefully it'll prepare you a little for the highs and lows of exploring this part of the globe!
…so here are 5 things I already miss about South East Asia – balance out by 5 that I REALLY dont!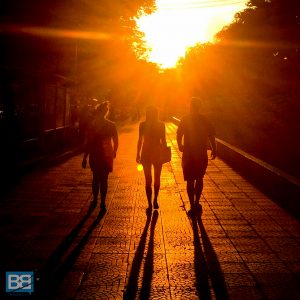 I DO Miss The Weather 
I'm currently sat in the UK and it's freaking FREEZING! I took off from Bangkok in 35 degree heat and landed in London to 0 degrees.
Zero DEGREES?!
That's ridiculous!
So yeah I definitely miss the warmth of South East Asia a lot! Sure some days it was too much and I was a walking sweaty mess, but I'd definitely take sunshine over frost any day!
Even wet season in Asia isn't as bad – yup it rains, but it's still nice and warm!
I DON'T Miss The Smells
If you've ever been to Asia you'll know exactly what I'm talking about.
Those random pungent smells that only a bustling street market or alleyway in Asia can deliver. To quote Anchorman "it stings the nostrils" and although those dodgy aromas remind me of good times in that part of the world I'm stoked to be soaking up the clean air of Devon for the time being!
I DO Miss Bum Guns
It took me a while to embrace the whole bum gun thing but I actually miss it!
It's rather refreshing and to a large extent a bit cleaner! A weird one I know but it's taking some adjusting not having them locked and loaded besides the toilet.
…on the other hand being able to flush toilet paper down the loo again is even weirder to get used to again!
I DON'T Miss The Long Journeys
Having travelled overland throughout much of South East Asia I'm pretty stoked not to have to get on an 18 hour, 3 change, overnight sleeper bus anytime soon!
Yes it's all part of the adventure, but it does wear thin after a long stint of bouncing around. It'll be nice to sit tight for a while and also have access to a car.
I DO Miss The Food
Food in South East Asia is pretty epic – from Massaman Curry (my personal favourite dish on the planet) through to street stalls and even deep fried bugs, eating in Asia is an adventure all to itself and I miss the random array of freshly cooked dishes it offers up.
…But I Also DON'T Miss The Food!
On the flip side though I will definitely be avoiding noodle and rice dishes for the next few months having been the basis of my diet for nearly half a year!
Travelling as a vegetarian does sometimes limit what I can eat (especially in spots like The Philippines) so having more variety to choose from is a welcome change.
I'm also pretty stoked not to worry about stomach issues for a while too (although admittedly adjusting back to Western Cuisine is proving a large translation to make for my tummy!) and being able to cook again is something I'm stoked on!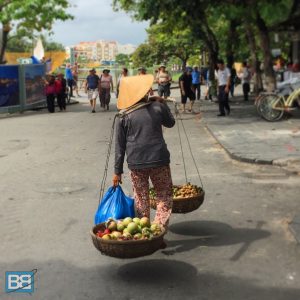 I DO Miss The Culture
Lets face it a lot of people travel to South East Asia to soak up and immerse themselves in new, exotic cultures.
Temples, monks, incense, bustling markets…they're all a staple of daily life in Asia.
It's something I'm really missing too, the UK seems dull, boring and too regimented – I miss the adventure and uniqueness of South East Asia
I DON'T Miss The Language Barrier
I'm the first to admit that I suck at languages! I've tried learning Spanish in Ecuador (a number of times!) and I do try to pick up a few phrases of the countries I visit, but that's pretty much the extent of my non English capabilities.
So being back in an English speaking country again is something I'm quite enjoying. Conversations are fast and complete rather than having to speak slowly and say sentences in 3 different ways to get the point across.
I dont want the rest of the world to only speak English – far from it – but not having to deal with a language barrier for a bit is kind of nice!
I DO Miss The Backpacker Scene
Even in comparison to other travel hotspots, there's something about backpacking around South East Asia that is totally different to elsewhere in the world.
Meeting new people on a daily basis, partying, soaking up the sites and sounds – the backpacker bubble in Asia is totally unique and I miss being in amongst it.
I DON'T Miss The Organised Chaos
Anyone how has spent time in Asia will tell you that it's full of organised chaos and a barrage on all the senses.
Mopeds zipping around, people asking you to buy stuff ever other step, haggling prices at market stalls, strange smells and noises – it's all pretty full on.
I feel like my tolerance of this chaos goes full circle every time I explore Asia – at first it's all pretty overwhelming, then it become part of your routine and you embrace it and then finally after a long stay it becomes pretty overwhelming again!
And after 5 months I was definitely ready to leave the chaos behind for a while!
I DO Miss The Prices
Travelling in South East Asia is cheap, like really cheap! You only have to take a quick look at some of my Monthly Travel Budget Summaries to see that.
So going from spending £10 a day on basic living costs to spending £10 just for a single meal is never something I enjoy!
You just get so much more for your money in Asia and that' something I ALWAYS miss when I bounce elsewhere.
Despite everything I DON'T miss about travelling in South East Asia it's still somewhere I massively enjoy being and I know that it wont be long until I head back there again – it's all rather addicted and a stunning part of the world to travel!
Have you travelled around South East Asia?
What do you mss about it…and what do you REALLY not?!